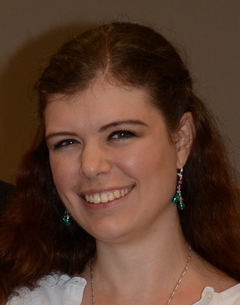 BRC is proud to announce that Wendy Bloom is the latest Contracts Analyst to become certified in 2018 Resolute Hospital Billing Expected Reimbursement Contracts. Wendy joins her team members Adam, Lori, Jodi and Andrea in this rather rare Epic certification.
Wendy graduated from Georgia Institute of Technology in computer science. Prior to joining BRC, she was a Software Development engineer for both Amazon & Microsoft as well as a smaller consulting firm. Her time in academia as a math teacher and computer science tutor proves to be quite useful in training software users. In her leisure time, Wendy loves to read, cook and travel.
Bloom Road Consulting Group, as a firm, specializes in Payor Contract Management Systems. 100% of our professional staff hold Epic Expected Reimbursement Contracts Certification. Payor Contract Management Systems focus on enabling providers and facilities to receive and recoup proper payments. With an emphasis on contract building and modeling negotiations, BRC is able to solve complicated contract coding issues. BRC's expertise extends to regulatory contracts such as Medicare, Medicaid, Tricare as well as commercial contracts.
Each BRC team member has their own specialty. Jodi focuses on project management and report writing. Lori is our Professional Reimbursement guru. Adam translates complex written contracts into logical contract calculation rules. Wendy provides solid programming analysis to decipher difficult algorithms. We all work together to provide balanced, deep services for our clients.
To learn more about BRC and how we can help you reach your financial goals, maximize your ROI and improve your bottom line, be sure to visit us at www.bloomroad.com, follow us on LinkedIn and like our Facebook page.