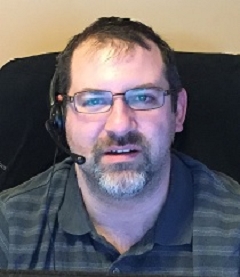 Bloom Road Consulting Group, LLC (BRC) is pleased to announce that Adam Bloom, Application Analyst passed his examinations with flying colors and is now certified in Epic 2014 Clarity Data Model-Resolute Hospital Billing. Adam joins Business and Contract Senior Analyst, Lori Mills as the second person at BRC to attain this achievement.
Adam began working at BRC in 2005 where he has been providing contract coding support for Medicare, Medicaid and Tricare regulatory contracts. He excels at data integrity migrations from one system to another. Adam is proficient in Crystal Reports writing and conversions; and SQL queries for business and systems analysis. His expertise extends to Ascent, Epic, PIC, JDA Parathon, NTT and other contract management systems.
Adam is a 2002 graduate of the University of Wisconsin – River Falls where he graduated with a BS degree in Mathematics and a minor in Information Systems. Adam is a sports buff and enjoys watching and playing football.
Be sure to visit us at www.bloomroad.com, follow us on LinkedIn and like our Facebook page.