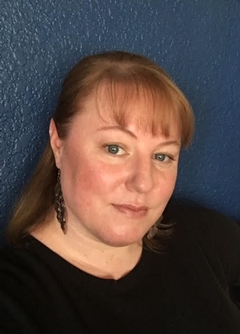 Bloom Road Consulting is happy to announce that Revenue Cycle Analyst Andrea Klick is the newest member of our Payor Contract Management consulting firm. Andrea brings a wealth of experience to the table. She comes to us from The Vancouver Clinic in Washington where she managed a reimbursement team as part of the Epic Resolute Professional Billing implementation team. Her knowledge of report writing, reimbursement, process improvement and software implementation brings an added depth to our Payor Contract Management services. Andrea holds certifications in Epic 2015 Resolute Professional Billing Administration, Epic 2015 Reporting Workbench, Epic 2015 Radar, Epic 2015 Clarity Data Model - Resolute Professional Billing, Epic 2015 Clarity Data Model – EpicCare Ambulatory, Epic 2015 Clarity Data Model – Cadence.
Andrea is a veteran of our armed forces and served as an Automated Logistical Specialist in the US Army from 1997 – 2000. She enjoys spending time with her family, cooking, and exploring the great outdoors.
At BRC, we provide personal service to every client. Our goal is to help you stay in business by improving your monitoring and recovery of third party payments. We help you make sure you are getting paid correctly. Join us in welcoming Andrea to our team. Please contact us to see how BRC and Andrea's expertise can improve your processes and ensure that you are capturing complete and accurate charges in your billing system.
If you have a need, think BRC.
Contact us at info@bloomroad.com or on the Comments page on our website www.bloomroad.com
Be sure to Follow us on Linked In, Twitter, and like us on Facebook.