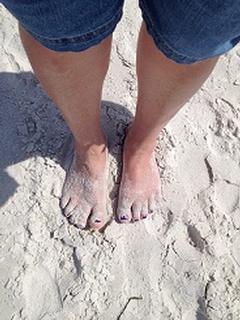 Bloom Road Consulting Group, LLC (BRC) is pleased to announce that Jodi Bloom, Principal earned certifications in Epic 2014 Clarity Data Model-Resolute Hospital Billing and Epic 2014 Clarity Data Model-Resolute Professional Billing.
After writing reports in Crystal Reports for over 20 years and using Epic Clarity for 2 years, Jodi says she "finally" put shoes on the cobbler's daughter and took the tests to make it official.
If you know Jodi, you'll know the "we dig data" tagline applies to her as she gets into the weeds. One client said, "Jodi gets dirty with the data" and she takes that as a compliment, knowing that it takes digging and sleuthing to find the right and accurate answers in data.
Jodi formed BRC in 2001. She provides strategic and technical consulting in the healthcare areas of report writing, data conversion and contract coding support on several software products. Jodi is proficient in Crystal Reports writing and conversions and SQL queries for business and systems analysis. Her expertise extends to Ascent, Epic, JDA Parathon, NTT and other contract management systems and revenue cycle data analysis.
Jodi holds an MBA with a Healthcare Management emphasis from Regis University; a BS in Nursing from the University of Wisconsin –Green Bay; and an AA in Nursing from North Central Technical Institute. In her leisure time, Jodi enjoys gardening, hiking, snowshoeing, playing her piano, her guitar and writing songs.
Jodi joins Business and Contract Senior Analyst, Lori Mills and Applications Consultant Adam Bloom at BRC in this achievement. Jodi is also certified in Epic 2015 Resolute Hospital Billing Expected Reimbursment Contracts.
Be sure to visit us at www.bloomroad.com, follow us on LinkedIn and like our Facebook page.