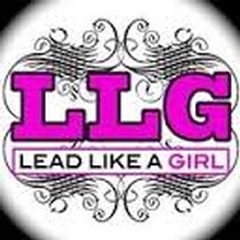 Can you believe it? Three years off and running!!! Mark your calendars and join me at the WI-HFMA and ACHE-Wisconsin Lead#LikeAGirl 3.0 Women in Healthcare Conference. I am so excited to be chairing this annual event at the Brookfield Sheraton in Milwaukee on November 11, 2016. We have an exceptional program planned for you with outstanding speakers lined up. Since this event sold out the last two years, we expanded our capacity – bring a friend!
Join me in this great opportunity to network with other women in the field of healthcare management. Get tips & tools for personal balance and growth as well as learn how to grow your personal or corporate brand. This is a time to refresh, renew and revitalize yourself as you effectively lead change in the world of healthcare today. I look forward to seeing you there.
Keynote Rachel Funk-Johnson will lead off with an inspiring session on how to Innovate Daily! We have industry experts Donna Cameron and Jill Whalen addressing the topic of The Latest & Greatest Healthcare Strategies. We'll wrap up a fun networking event after lunch and follow this with Donna Katen-Bahensky sharing her secrets on how to go from a CEO of 10,000 to CEO of 1. In the afternoon, author and LinkedIn guru, Wayne Breitbarth will help us all get in gear as we learn how to be more effective in developing our game plan for success.
We still have a few sponsorship opportunities if you are interested in promoting your brand at the event.
Registration at $100 for individuals makes this is an affordable opportunity and open to all.
For more information on the conference and the agenda, go to http://www.hfmawisconsin.com/lead-like-a-girl-30.html
For more about BRC, contact info@bloomroad.com or visit the Contact page on our website.