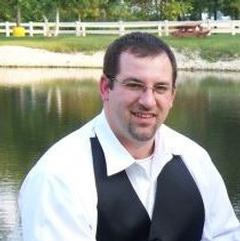 Q. How did you get started in Healthcare/Contract Coding/Report Writing?
Well…..I spent most of my child hood in the ER…does that count? Seriously though, I was in between jobs and Jodi Bloom needed help with a Hospital Payor Contract Coding project. With a degree and background in Math and Information Systems, it seemed like it might be a good fit – that was 12 years ago. As a byproduct of learning 2 different Contract Management Systems early on, I feel confident that I can code in any system and have now coded contracts in 5 different systems. Alongside teaching me the initial basics of Contract Coding, Jodi also taught me how the databases were designed behind the scenes and how to get that data out by using Crystal Reports.
Q. What do you like best in what you do today?
My favorite challenge is to take a complicated contract, interpret it, program it, and run reports to see the results. When there are few variances between expected and actual payment; or if there are variances to find potential opportunities for revenue recovery then I know we hit the target. Turning the software rules into data for further action is the target. Although some contracts are really tough, I haven't met a contract yet that I could not code or a system in which I couldn't code.
Q. What are your strengths?
Puzzle solving and finding patterns. I approach most things with a logical, systematic and process-driven viewpoint. Whether I am coaching a youth soccer team or working with a client, I use a methodical approach to help them define and follow the rules to help them meet their goals. Sometimes I tend to think of myself as a [boring] ordinary person; you know the type, steady and systematic with a bedside manner similar to Spock.
Q.What is your favorite success story?
Easily, I recall with fondness, helping a client convert from Ascent 10 to the Keane/NTT's Contract Management Module, which was being improved. The project started out as an assessment to see if the Keane program would be able to do what the client wanted. Before we even finished our assessment, the client decided that they wanted to move forward with the Keane software. As a lead analyst on the project, I was responsible for programming and testing all of the contracts in the new system. In order to get some of the contracts to calculate accurately, I had to work with Keane's development team to design several enhancements. Being able to influence how a Contract Management System worked was a great experience!
Q. Who is a person who stands out in your healthcare experience and why?
This may sound a bit cliché, however Jodi Bloom taught me almost everything I know about Healthcare IT, and even a few things about business along the way. Jodi gave me a great foundation and continues to point me in the right direction. I wouldn't be doing what I'm doing if not for her.
Q. What is a challenge for you right now in supporting clients?
It is challenging when people don't know what they don't know. Keeping the "same old same old" status quo is easy but often a result of just not knowing what tools are available. For some reason or another (often hospital politics), I have seen hospital systems unwilling to make adjustments or to explore the possible impact of doing nothing. I also think that a lot of clients don't know for sure how to get what they want. Contract management systems are severely underutilized with untapped or under-tapped potential.
Q.What do you see as a challenge for your clients?
Rising Healthcare Costs. Insurance companies and pharmaceutical companies are killing hospitals; I don't have any real data to back this up, but it's true.
For as few as four hours a month, Jodi, Adam and the BRC team of Payor Contract Management specialists are available to offer as-needed mentoring sessions with the above items. BRC is ready to assist you via a phone call or web meeting to provide the guidance, coaching, and support you need to be successful. Together, we have almost a hundred years of experience! Certified in Epic and versed in five other systems, we can help you today! Call 615-373-1466 or contact jodi@bloomroad.com to explore your options