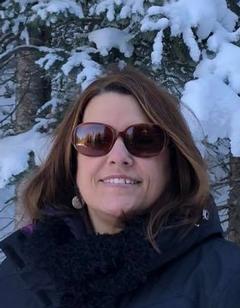 Q. How did you get started in Healthcare?
Originally, I started working at Brazos Valley Medical Center in Bryan, Texas (now College Station Medical Center) as an Administrative Assistant to the CEO. While there, I moved to various positions throughout the hospital: Physician Credentialing, Human Resources, and Infection Control. During this time, the hospital was offering a scholarship to pay for nursing school in exchange for a 2-year commitment to work for the hospital. I applied and received the scholarship! While in nursing school, I worked as a Patient Care Attendant on the L&D floor. After graduating I went straight to the– Emergency Room. I love not knowing what's coming through the door. Always a challenge. While working in the ER, I became the Trauma Coordinator, an ACLS instructor and handled the Texas Health Care Information Collection (THCIC) state reporting.
Q. How did you get started in Report Writing?
While working at College Station Medical Center, I ended up devising a Triage Form for the ER in Meditech, which ended up making things more efficient. I needed to be able to print the data out, so I dabbled in Meditech NPR Report writing. Eventually I took a class on Report Writing through Meditech and then took even more training because I was hooked!
Q. How did you get started in Contract Coding?
NPR Report writing became a segue into Meditech Proration Rules, as NPR uses similar syntax. Learning proration rules helped prepare me for my next role of interim business office manager at The Physicians Centre in Bryan. We implemented Meditech proration rules to calculate expected reimbursement and monitor for underpayments.
Q. What do you like best in what you do today?
Solving puzzles – looking for an answer as to why something works the way it does has always intrigued me. Looking for money that payors owe the hospital or finding money owed to patients, are two of my favorite things to do. I just can't stand money left on the table! Just like being in the ER, I love challenges, and sometimes it can take a while to figure out what an insurance company is doing when they are paying claims. Sometimes, there isn't an answer, the payors are just paying incorrectly. It's fun looking for the answer.
Q. What are your strengths?
Being Type A personality, I love to work hard and keep organized. Even at leisure, I love find-a-word and hidden objects puzzles. Those exercises help train-the-brain when it comes to paying attention to details, especially in looking at numbers on claims or digging into data.
Q. What is your favorite success story?
Working at a physician's office in Tyler, Texas: we used to outsource our billing and seemed to be losing some money. We were never told by the outsourced company how to correct any errors on our claims. If a claim is not clean when it goes out the door, it might be a flat denial and there is only a certain amount of time to get claims submitted. After some discussion with the physician, we decided to bring the billing in house. Bringing the billing in house allowed us to see the errors that were being made and correct them before they went out the door. We were also able to contact the insurance companies when they were not paying per our contract. We increased our AR by 35% and billing operations were a lot more efficient. WIN WIN!
Q. Who is a person who stands out in your healthcare experience and why?
It's hard to narrow it down, however, Dr. Bentley would have to be the person that stands out the most in my healthcare experience. He believed in me to assist him with setting up a new EMR, bringing billing in-house and relying on me to remotely assist with the closing of his office. Another person would be Jodi Bloom. She is not only my boss, but a strong encourager in my Christian walk. She pushes me to be a better worker, mother and person.
Q. What is a challenge for you right now in supporting clients?
Trying to help clients see the value we have to offer in their bottom line.
Q. What do you see as a challenge for your clients?
Not knowing what they do not know. There is usually money left sitting on the table. While some amounts are small, every dollar adds up.
Q. Where do you see yourself in 5 years?
For the future, I hope to be thriving as a Healthcare IT professional, helping hospitals and doctors' offices make the most with their money. This makes me think to ask people - where will you be in 5 years??? Will you have left money on the table?
BRC Mentors
For as few as four hours a month or one-hour sessions, Jodi, Lori and the BRC team of Payor Contract Management specialists are available to offer as-needed mentoring sessions. BRC is ready to assist you via a phone call or web meeting to provide the guidance, coaching, and support you need to be successful. Together, we have almost a hundred years of experience! Certified in Epic HB and PB Contracts, HB and PB Clarity, and versed in five other systems, we can help you today!
Call 615-373-1466 or contact jodi@bloomroad.com to explore your options. Ask your question on the BRC Comments page at http://www.bloomroad.com/contactus