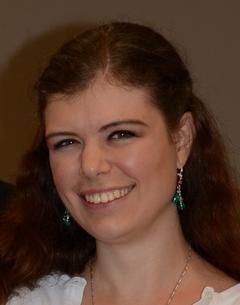 Q. How did you get started in Healthcare?
When I was looking for a professional change after years of software development and teaching math and computer science, Jodi invited me to join Bloom Road Consulting. She was looking for a programmer for several projects and mentored me in how to apply my skills to healthcare data. At the time, I knew nothing about healthcare, but it has been fun applying my skills in a new domain and learning a lot in the process.
Q. How did you get started in Contract Coding?
Just like with healthcare in general, I had no experience with contract coding before I began working for Jodi. Once I realized that it's more of a math and logic problem, where I use technology to translate rules into software, it seemed to fall into place.
Q. How did you get started in Report writing?
I've always liked analyzing data and using tools to find patterns and investigating puzzles, so report writing is a task I've always enjoyed. I've had the pleasure of doing this on and off throughout my career, but previously it was more of an incidental task rather than the main focus of my work. I particularly like creating pivot tables and graphs as a way to communicate the more interesting insights into the data.
Q. What do you like best in what you do today?
Putting the pieces together when analyzing contracts and reimbursements and then communicating my findings in a way that make sense to coworkers and clients – I love that feeling! I feel extremely lucky, because my work involves my favorite parts of both software development and teaching others. As a consultant, I like how I get a wide variety of tasks rather than feeling like I'm doing the same thing day after day. I get to meet clients, and I love how I have the opportunity to help them and also learn from them. Every new project builds my insight and understanding.
Q. What are your strengths?
Definitely the technical side of things. Even though I only handle a small amount of programming these days, I feel like my computer science background has been very helpful in allowing me to understand both the software and also the data we are analyzing.
Q. What is your favorite success story?
There are two stories I can think of. One is when we ran into a bit of a roadblock in coding a contract with a fairly complex stop-loss logic that didn't seem to be supported by the software. I decided it was time to get creative and wrote out the logic as a set of algebraic expressions, simplifying and reducing the complexity where I could. By finding a logically equivalent set of expressions, we were able to code it in the software.
Another situation was where a hospital had experienced an organizational restructuring that led to them need multiple contracts for both professional and anesthesia services. It seemed like certain payors were not following the same paths. Reports were needed to review the payor data. Using Crystal reporting, I was able to obtain the payor data from the client. Then I imported the data into Excel and created Pivot tables to present the data to the client so they could take action on the findings.
Q. Who is a person who stands out in your healthcare experience and why?
Lori Mills has answered hundreds of questions about healthcare that I've had since I began working here. There have been countless times when the language of a contract requires an understanding of common practices in healthcare, or where I simply did not know how to interpret a contract or even a charge, but Lori was always able to explain things with an amazing level of clarity. Her background in nursing, along with her extensive experience as an analyst, allows her to understand the healthcare issues but also be able to communicate them easily in a way that makes sense for somebody like me.
Q. What is a challenge for you right now in supporting clients?
Every industry and every company has its own culture. Sometimes my assumptions about how things work do not carry over to our clients. Whenever we start working for a new client, it takes a while for me to wrap my head around their processes and expectations. I try to think of it as a new challenge and opportunity to learn, however I always worry about whether or not I am delivering what the client needs and expects. It forces me to stay open-minded about the many different ways you can organize the work involved in running a hospital.
Q. What do you see as a challenge for your clients?
Many of our clients get into the healthcare industry to provide patient services. They are experienced in looking after the needs of their patients, and fully understand the pain points experienced by various types of healthcare professionals. However, managing the big picture of a hospital's finances comes with all sorts of unique challenges and tradeoffs. There is not necessarily one best way to do things. I sometimes get the sense that clients are experimenting with different approaches, or perhaps they are struggling to fill roles for which they lack experience, and these are the types of situations where we can be most valuable.
We'll always answer a quick question on the phone, so reach out today http://www.bloomroad.com/contactus or email info@bloomroad.com .
For as few as four hours a month or one-hour sessions, our five expert contract analysts are available to offer as-needed mentoring sessions with your payor contract managment questions. We are ready to assist you via a phone call or web meeting to provide the guidance and support you need to be successful. Together, we have almost a hundred years of experience! Certified in Epic HB and PB Contracts, HB and PB Clarity, and versed in five other systems. We can help you today!
Call 615-373-1466 or contact jodi@bloomroad.com to explore your options.