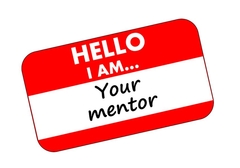 At Bloom Road Consulting LLC (BRC), we have experts to help you learn the ropes with Epic and PIC contracts - and with taming the data that comes along with it. Our mentors can walk you through every step. Over the next few weeks, we'll introduce you to each individual and their areas of expertise to help you know them better.
Mining data -- finding a patient, finding underpayments, looking for trends. Talk to Jodi or Lori.
Interpreting paper agreements into software builds. Talk to Adam.
Designing the build of a contract. Talk to any of our staff.
Creating and formatting a pivot table that does exactly what you need it to. Talk to Wendy.
Modeling a contract proposal. Talk to Jodi or Adam.
Recovering underpayments. Talk to Andrea or Lori.
We'll always answer a quick question on the phone, so reach out today http://www.bloomroad.com/contactus or email info@bloomroad.com .
For as few as four hours a month or one-hour sessions you can purchase here, our five expert contract analysts are available to offer as-needed mentoring sessions with the above items. We are ready to assist you via a phone call or web meeting to provide the guidance and support you need to be successful. Together, we have almost a hundred years of experience! Certified in Epic HB and PB Contracts, HB and PB Clarity, and versed in five other systems, we can help you today!
Call 615-373-1466 or contact jodi@bloomroad.com to explore your options. Ask your question on the BRC Comments page at http://www.bloomroad.com/contactus