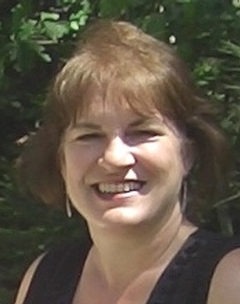 Jodi is the Principal and Founder of Bloom Road Consulting Group.
Q. How did you get started in Healthcare?
I began as a nurse, mostly in OB. After 12 years of clinical nursing I was ready for a new challenge, so I leaped to the basement – to work in IT. In those days there wasn't enough clinical IT to keep me busy so I began to work on the financial side – a little payroll, a little billing, a little departmental ordering. In 1998 I moved to Nashville as a clinical analyst. They needed help with their utilization/case management, as well as implementation of their payor contract system implementation; I was elected and haven't looked back. Immediately I could see that the ability to find incorrect payor payments can make or break a healthcare facility/system.
Q. How did you get started in Contract Coding?
In Nashville I worked for St Thomas Healthcare. We implemented Ascent® Contract Management System. I helped the Managed Care folks with contract coding and other software setup. I then went to work for Quorum where Ascent® was being used in 18 hospitals. I say I was the technical coordinator and my boss was the political coordinator. When Triad bought Quorum, they offered to keep me on, but I would have to move to Texas. I said everything was negotiable except geography and that began my world of remote work – almost 20 years ago!
Q. How did you get into Consulting?
Since I enjoyed and was proficient in the software, I decided to become an independent contractor/consultant for Ascent® clients. I helped several hospital systems to implement or maintain their systems in Denials Management and Contract Management. When Thomson Reuters decided to sunset Ascent®, after a brief moment of panic, I gained footing and helped several clients migrate to new systems – NTT, Concuity/PIC®, and Epic.
Q. How did you get started in Report writing?
Actually, Report Writing came naturally to the question of how to retrieve data that seemed held hostage to the software. I learned several tools from FileMaker, Access, T-SQL, Sybase, MS-SQL, Crystal Reports, McKesson HPM, Meditech NPR. I kept up with Crystal along the way – on my 23rd year now. While not a database designer, I can usually make sense of data that is in the system and get it out. One of my clients said I "got dirty with the data" which I took as a compliment that meant digging until I found the answers.
Q. What do you like best in what you do today?
My favorite job is solving puzzles -- like translating a paper contract into software terms, solving data questions with a report, or following data through its life cycle to find out where it got off track. Each puzzle begins with no corners, but I know it's finished when I put it together. I like presenting a simple, understandable solution though the path to get there and backside of the tapestry might be very messy. For examples, I like to present the impact of potential underpayments especially for stoploss and commercial underpayment trends.
I also really like helping others solve puzzles such as teach them how to find data for reports or how to follow data through the Hospital Account Life Cycle. I get to do this; whether I am helping staff at a client site or helping co-workers. We all get to work together to use our strengths.
Q. What is your favorite success story?
My favorite story is for a project where the staff spent 80 hours a quarter manually obtaining values for a state required report. We developed a method to query the data and transform it into the required format. The staff clicked on two buttons; the query took about a half hour. Automating 80 hours down to two clicks – that's my favorite story.
Q. Who is a person who stands out in your healthcare experience and why?
Without a doubt, the best mentor I had was a nursing supervisor, Susan Perry. She taught me to be compassionate, consistent and listen. Seeing how she overcame her own struggles showed me how struggling is usually a part of the path to any success.
Q. What is a challenge for you right now in supporting clients?
For me, a big challenge is helping clients understand how we can help them. In order to help, we have to understand their needs, then determine how we can provide a solution. Most of the time it's simple though – the data is messed up, we fix the data or the calculations, then the data comes out clean enough to do something with it – whether that's make decisions on payor contract negotiations, find underpayments, or find resolutions to process problems.
Q. What do you see as a challenge for your clients?
Change. While change happens not as fast as we might think, just about the time we have one problem figured out and fixed, another crops up. Change is constantly challenging healthcare organizations to watch for the other shoe to drop -- to watch for a new entrant into their market space, to watch for a new payment strategy -- and adapt to survive.
For as few as four hours a month or one-hour sessions, Jodi and her team of Payor Contract Management specialists are available to offer as-needed mentoring sessions. BRC is ready to assist clients via a phone call or web meeting to provide the guidance, coaching, and support needed to be successful. Together, we have almost a hundred years of experience! Certified in Epic HB and PB Contracts, HB and PB Clarity, and versed in five other systems, we can help you today!
Call 615-373-1466 or contact jodi@bloomroad.com to explore your options. Ask your question on the BRC Comments page at http://www.bloomroad.com/contactus