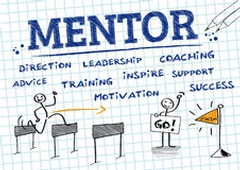 From time to time, we all need someone who - well knows more than we do about something. It happens to the best of us. The reason I don't build houses is that I can't pound a nail straight. And, let's not even talk about electricity or plumbing!
At Bloom Road Consulting, we have experts to help you learn the ropes with Epic and PIC contracts - and with taming the data that comes along with it. We'll walk you through every step.
Do you need help with:
Mining data -- finding a patient, finding underpayments, looking for trends?
Interpreting paper agreements into software builds?
Designing the build of a contract?
Creating and formatting a pivot table that does exactly what you need it to?
Modeling a contract proposal?
Recovering underpayments?
For as few as four hours a month, our five expert contract analysts are available to offer as-needed mentoring sessions with the above items. We are ready to assist you via a phone call or web meeting to provide the guidance and support you need to be successful. Together, we have almost a hundred years of experience! Certified in Epic and versed in five other systems, we can help you today! Call 615-373-1466 or contact jodi@bloomroad.com to explore your options