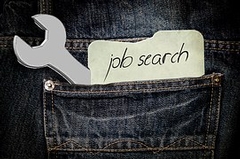 We're not looking for a job. Most employment postings I see are either Companies looking to hire someone or Someone looking to be hired. I'm not saying a job is a bad thing. A job is usually a full-time arrangement. Sometimes, this is absolutely what people need. With a job you have security, fulfillment, and of course, income.
What makes BRC different? When we provide services, we do so on an as needed basis. So while we have no security, we still find great fulfillment in meeting the needs of our clients at the time. Think of us like a store where you browse through the racks and pick just the product you need for that day.
So what are our products and services that people would want to use?
Software support for Healthcare Payor contract management systems.
See our web pages https://www.bloomroad.net/services/ and https://www.bloomroad.net/specialities/ and find out about our people https://www.bloomroad.net/about-us/
No, we're not looking for a job! We are looking to provide you help in a hurry when you need it!
Contact us at info@bloomroad.com or on the Comments page on the website.