Facilities and ORGANIZATIONS we work with

Baylor Scott and White - Temple, TX
Catholic Health Initiatives - Kansas City, MO
Children's Healthcare of Atlanta - Atlanta, GA
Dayton Children's Hospital - Dayton, OH
Dignity Healthcare - Phoenix, AZ
East Texas Medical Center - Tyler, TX
Edward Hospital - Naperville, IL
El Camino Hospital - Mountain View, CA
Health Management Associates - Naples, FL
Henry Ford Health System - Detroit, MI
Loyola University Health System - Maywood, IL
Memorial Health University Medical Center - Savannah, GA
Memorial Hermann Healthcare System - Houston, TX
Methodist Healthcare - Memphis, TN
Mountain States Health Alliance - Johnson City, TN
NorthBay Healthcare - Fairfield, CA
Orlando Health - Orlando, FL
Providence Health System - Renton, WA
Quorum Health Group, Brentwood, TN
Sentara Healthcare - Norfolk, VA
Seton Healthcare - Austin, TX
Stanford Health Care - Palo Alto, CA
Thomson-Reuters Healthcare - Ann Arbor, MI
Triad Healthcare - Plano, TX
Truven Health - Ann Arbor, MI
UCLA Medical - Los Angeles, CA
University of Arkansas for Medical Sciences - Little Rock, AR
White River Medical Center - Batesville, AR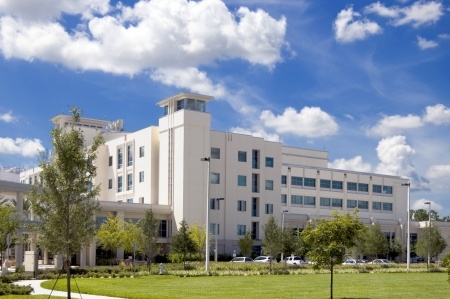 BRC has helped hospitals to find millions of dollars in underpayments and denials. We help you establish accurate contract rate monitoring and reporting. Through system selection, implementation, training and ongoing support, we can help you too.
"BRC efficiently trained us on streamlining the processes we had in place. BRC was very knowledgeable in the system and clinical aspects needed to retrieve the data that was required from the system.

Debi L Teachout - Sentara Health Care
"BRC certainly helped us identify hundreds of thousands of dollars of lost and potentially lost revenues, but that is not their only value. BRC saved us manpower costs through the efficiencies brought to our systems and reporting mechanisms. Sometimes it simply meant that we were able to do things we otherwise would not have had time to do, resulting in better operations ."

Holly Hansen - NorthBay Healthcare
Examples of BRC projects with Epic, Payment Integrity Compass®, Ascent®, Keane Optimum® and JDA Parathon® software.